Preschool
Preschool Early Drop Off and Soccer Shots
Beginning this fall, we are extending the day for those families who would like added flexibility or who are interested in these programs. You can learn more about Early Drop Off by clicking here or calling the Preschool office at 516-944-3184, and about our Afterschool program with Soccer Shots by clicking here.
The Archangel Michael Preschool Program
Our preschool provides children aged 18 months-5 years old with a nurturing, supportive, and caring environment in which to grow. Our curriculum includes age- and developmentally-appropriate activities, including instructions in Greek language and our Greek Orthodox Faith. Our early childhood instructors are New York State-licensed and our student to teacher ratio is low, ensuring personal attention. Our students and their families are encouraged to participate in all Archangel Michael programs, activities, and fellowship events, strengthening the connection between home and school.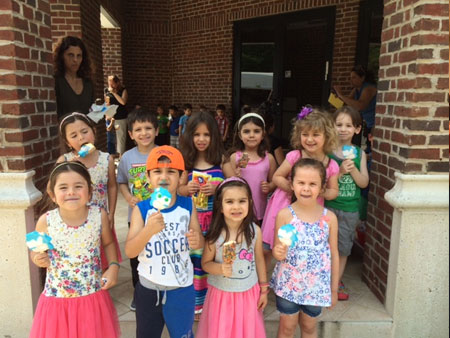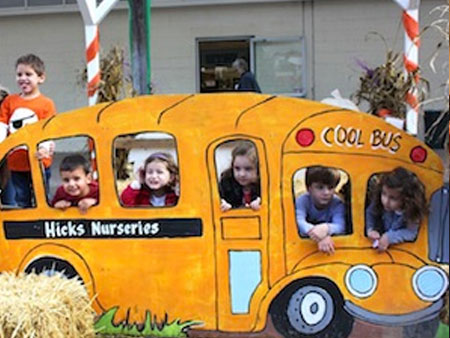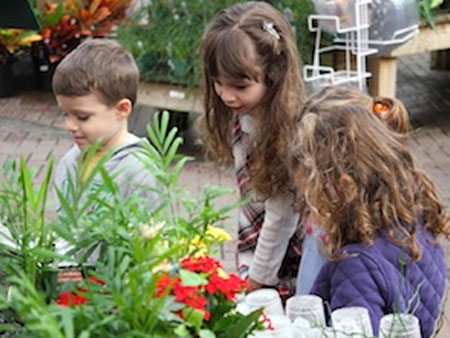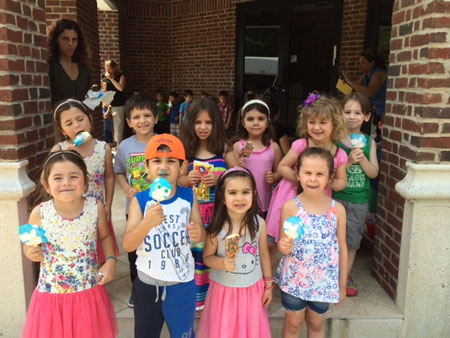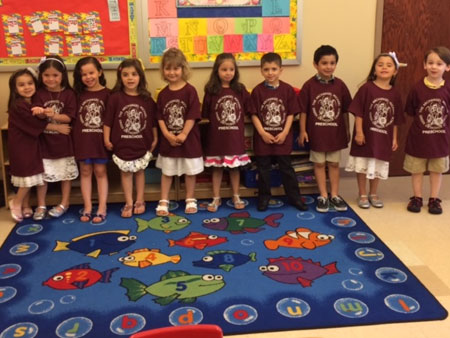 Archangel Michael Preschool offers the following programs:
| | | |
| --- | --- | --- |
| Mommy & Me | 18 months-3 years | Wednesdays from 9:30-11:00am |
| Toddler | 2-3 year olds | Tuesdays and Thursdays from 9:00-11:30am |
| Nursery | 3-4 year olds | Tuesdays—Fridays from 9:00-11:30am or 9:00am-2:00pm |
| Pre-K | 4-5 year olds | Mondays—Fridays from 9:00-11:30am or 9:00am-2:00pm |
| | |
| --- | --- |
| Reading Readiness | Experience with early childhood literature develops cognitive skills and encourages imagination. An auditory introduction to Greek enhances listening skills. |
| Arts & Crafts | Using drawing and finger-painting as well as sand, Play-doh, and water play, kids express and develop their creativity. |
| Computer Basics | Children learn shapes, colors, and the alphabet while strengthening fine motor skills. |
| Music, Dance & Creative Expression | Kids express themselves through movement and music, which also offers developmental benefits by reinforcing academic concepts and fostering logical thinking. |
| Math & Science Concepts | At multiple discovery stations, kids engage in hands-on exploration of the fundamentals through measuring, coooking, and studying nature. |
| Introduction to Religion | Kids feel supported and encouraged as they learn the building blocks of the Orthodox faith and celebrate major holidays. |
Healthy Snacks & Lunch
Sunshine & Fresh Air
Kids have fun climbing, swinging, and sliding in the school's new enclosed play yard. Both structured and unstructured play helps kids learn important social skills.
We provide healthy foods for kids to enjoy with their friends and teachers. We are an allergy-aware preschool, so please let us know your child's needs and preferences. We are glad to accommodate for food allergies and sensitivities.
Visit Our School
Find out how the Archangel Michael Preschool can provide your child with a strong foundation for life and learning by meeting our director, Ms. Linda Alimaris. Ms. Alimaris earned her BA and MS degrees in Early Childhood Education from St. John's University. She also has New York State Certifications in Nursery through 6th Grade. She is fluent in Greek and can instruct English as a Second Language (ESL). Ms. Alimaris holds a New York City Teacher's License in Early Childhood Education.
Take a tour, ask questions, and get to know our teachers. We look forward to meeting you and your child. Call 516-944-3184 or e-mail
preschool@archangelmichaelchurch.org.
Meet Our Teachers