Greek Dance Troupe
Greek Dance Troupe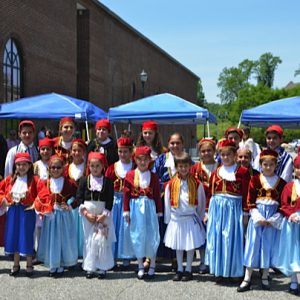 The Greek Dance Troupe was established in 1999 under the direction of Roula Zogopoulos. Our Troupe's intention is to offer children an opportunity to come together and maintain, yet continue our Hellenic traditions.
Mrs. Zogopoulos creates a safe atmosphere in which our young people are inspired as they explore and learn about their Hellenic heritage through our rich dancing and musical traditions.
Children who join our Dance Troupe possess a high level of commitment and drive.
The Troupe typically meets every Saturday and welcomes children from Kindergarten to 12th grades. We proudly perform at various church functions as well as other performance venues throughout the year, all culminating in our annual dance recital in June. For more information please contact:
greekdance@archangelmichaelchurch.org.
Registration
The Troupe meets on Saturdays throughout the school year and welcomes children from Kindergarten through 12th grades.
Class times are as follows:
Group A (Grades K-3): 9:30-10:30am
Group B (Grades 4-7): 10:30-11:30am
GOYA Group (Grades 8 & up): 11:30am-12:30pm
Dancing In The News
The troupe was also featured in the Hellenic Voice NY newspaper.
The article can be viewed here.
Roula Zogopoulos – Dance Teacher & Choreographer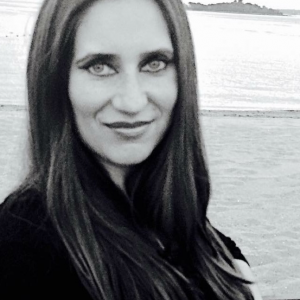 Mrs. Roula Zogopoulos has been serving the Hellenic community since her teen years. As a graduate of St. Demetrios High School of Astoria, Mrs. Zogopoulos developed a deep rooted passion for her heritage which propelled her to share her knowledge with our children and adults. Her dance training began in early childhood and continued professionally throughout college. She is versed in many genres of dance and earned her Bachelor's Degree in Drama Theater & Dance and Sociology from Queens College where she was awarded the Farah Marcellus Award for Outstanding choreography.
Mrs. Zogopoulos is also a classroom educator having earned a Master's of Teaching Degree in Elementary Education from Queens College in 2000. Her experience encompasses having worked in public as well as private schools. She has worked for the Archangel Michael Church since 1999 as the Dance Troupe Educator and Artistic Director, as a Kindergarten Greek school teacher, and as the afternoon school Greek Dance educator. Additionally, she shares her extensive experience with our Preschool teaching the Toddler class and Creative Movement & Music.
Mrs. Zogopoulos loves the Archangel Michael Community having served 18 years as an educator and creating countless opportunities for our children to be immersed in rich Pan-Hellenic opportunities such as the Archdiocese Parathosi Dance Competition, The Ronald McDonald House Greek Division Walk-a-Thon and the Timarete Festival. She is currently also a Greek dance educator at the Academy of Hellenic Paideia where she teaches both children and adults. She continues to dance professionally with her own Academy Dance Troupe.
Mrs. Zogopoulos is also very compassionate towards children and involves our AMC families in her fundraising efforts towards the Ronald McDonald House, The Greek American Mother's Association and the Cura Orphanage. She is married to Chris Zogopoulos and they have two sons, Yanni and George.