Greek Dance Troupe
Registration
Greek Dance Troupe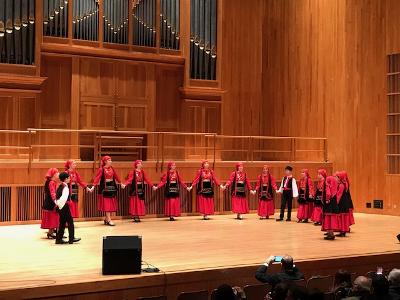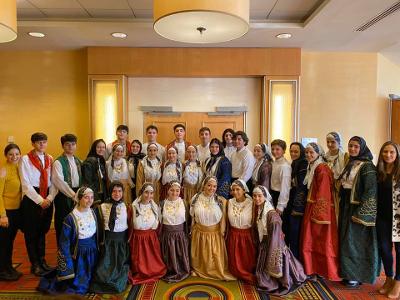 The Greek Dance Troupe was established in 1999 under the direction of Roula Zogopoulos. From community performances to local and travel competitions, the Dance Troupe offers children the opportunity to explore their heritage with their peers and meet other Greeks from around the state and around the country. Our Dance Troupe's intention is to offer students an opportunity to come together and continue our Hellenic traditions. Mrs. Zogopoulos creates a safe atmosphere in which our young people are inspired, are exploring and are learning about their Hellenic heritage through our rich dancing and musical traditions. Students who join our Dance Troupe possess a high level of commitment and drive.
The Dance Troupe typically meets every Saturday throughout the school year and welcomes students from ages 5 and up. Children are welcomed and encouraged to try out for competition-level groups who perform in various Greek Dance competitions held locally and across the country. *Please note, competition groups require additional practices per week and additional fees also apply.
For more information please contact:
greekdance@archangelmichaelchurch.org.
Registration
The Troupe typically meets on Saturdays throughout the school year and welcomes those ages 5 and up.
Agape & Elpida (Grades K-3): 9:30-10:30
Eftihia & Hara (Grades 4-10): 10:30-11:30
Neolea (Grades 11 & up): 11:30-12:30
*class ages and times are subject to change based on group size
Dancing In The News
The troupe was featured in the Hellenic Voice NY newspaper and Greek News Online.
Roula Zogopoulos – Greek Dance Troupe Director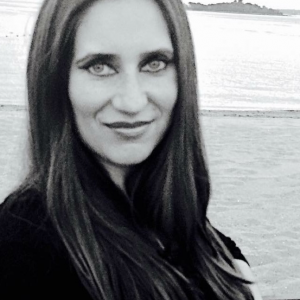 Mrs. Zogopoulos has been a dancer and instructor in the Greek community of New York for over 20 years. Through her Hellenic education at St. Demetrios High School of Astoria, Mrs. Zogopoulos learned that preservation of traditions through culture and dance was of most immense importance. Her passion for her culture has led her to continue learning and growing as a dancer, director, researcher and choreographer. She holds a Degree in Drama Theater & Dance/Choreography from Queens College where she was awarded the Farah Marcellus Award for Outstanding choreography. Mrs. Zogopoulos also holds a Master's of Teaching Degree and is a NYS certified Elementary Education Teacher, Early Childhood Teacher and Dance Education Teacher. She has proudly worked for the Archangel Michael Church since 1999 as the Dance Troupe Director and also teaches Creative Movement & Music to the Preschool.
Mrs. Zogopoulos seeks to inspire students to develop an authentic connection to their rich ancestry, bring it to life in our present, and preserve it for our future generations. She has presented her award winning work in the Parathosi Archdiocesan Competition of NY since 2018. Most recently in 2020, she presented two Dodekanese suites for the first time, at the Greek Orthodox Folk Dance & Choral Festival (FDF) of the Greek Orthodox Metropolis of San Francisco, where her students were awarded the Founder's Special Achievement Award. She supports community causes with her students such as The Ronald McDonald House NYC, the LLS Foundation, Festival on the Harbor, and more.
Georgia Fiotodimitrakis, Greek Dance Troupe Instructor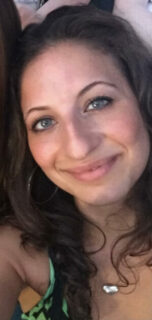 Ms. Fiotodimitrakis began dancing at the age of 5 at the Omonoia Cretan Association of New York. She performed with the dance group until the age of 18, while also expanding her Hellenic folk dance knowledge as a member of other folk dance groups. As an adult, Ms. Fiotodimitrakis wanted to give back to her community by teaching Cretan dances at Omonoia, as well as the Cretan Association Minos. She led these dance groups through numerous performances. Ms. Fiotodimitrakis expanded to teaching Hellenic folk dances from various regions of Greece to the adults at the Academy of Hellenic Paideia.
Ms. Fiotodimitrakis works with children and adults as an Occupational Therapist having earned a Master's in Science from New York University's Steinhardt School in 2013. She has loved being a part of the Archangel Michael Community since 2018. In Ms. Fiotodimitrakis' first year teaching, alongside the incredibly talented and knowledgeable Mrs. Zogopoulos, Archangelos Neolea Division came in first place in the Parathosi competition, and 2nd place in her second year. Ms. Fiotodimitrakis traveled with Archangelos Neolea Division to California's Greek Orthodox Folk Dance and Choral Festival FDF, where they received the Founder's Special Achievement. She looks forward to continuing teaching dance to the children of this beautiful community and embracing new milestones with them.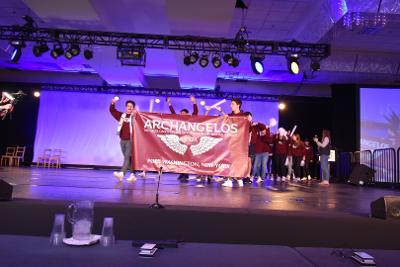 Dance Troupe Competition Accomplishments include:
Parathosi 2019
First Place, Division 1 (Neolea) Cretan Suite
Best Costume, Division 1 (Neolea) Cretan
Second Place, Division 3 (Xara) Epirus Suite
Parathosi 2020
Second Place, Division 1 (Neolea) Dodecanese Suite
Second Place, Division 3 (Xara) Suite from the Island of Simi
FDF 2020, Anaheim, CA
Founder's Special Achievement Award, Advanced Intermediate Division (Neolea) Kos Suite
FDF 2022
Founder's Special Achievement Award Division I Intermediate (Neolea) Roditikos Suite
Fourth Place Division I Intermediate (Neolea)
Third Place Division II Junior (Hara)