Acolytes
Altar Service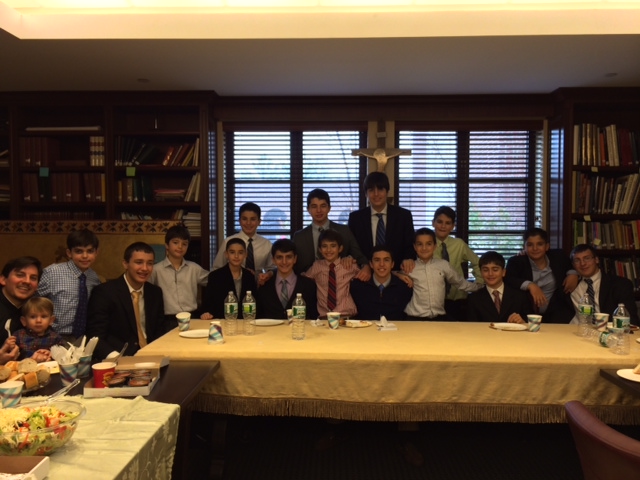 Τότε ο Ιησούς είπεν τούς μαθηταίς αυτού, Ει τις θέλει οπίσω μου ελθείν, απαρνησάσθω εαυτόν, και αράτω τον σταυρον αυτού, και ακολουθείτω μοι.
"Then Jesus told his disciples, 'If any man would come after me, let him deny himself and take up his cross and follow
me.'" (Matt. 16:24)
Another term for altar servers or altar boys is the word acolyte, which comes from the Greek word meaning "to follow." Therefore the function of our young men serving in the altar implies a willing sacrifice, stamina, faithfulness, and a desire to follow or accompany our Heavenly High Priest, Jesus Christ in a journey to the foot of the cross.
If your son has reached nine (9) years of age, we welcome his assistance at the Sunday Divine Liturgies (on a rotating basis), Lenten and Holy Week Worship services and other feast days throughout the year. PLEASE NOTE, HOWEVER: Service in the altar is by no means a substitute for the learning that takes place in our Sunday School classrooms. Therefore, ALL acolytes are required to register for Sunday School and are expected to attend Sunday School on the Sundays that they are not scheduled to be in the altar.
Please click here for a Registration form. Please complete and submit a form even if you have served in the altar in the past as we are attempting to gather current contact information for all of our acolytes and return it to the church office.
If you have any questions, please contact us — we thank you for your faithful service and prayerful assistance.