Greek School
Register For the 2018-2019 School Year
Click here to download registration forms for Greek School!
Greek School Curriculum
The Archangel Michael Greek Language Institute provides comprehensive afternoon classes from Pre-K through the 8th Grade with preparation for the Comprehensive Examination in Modern Greek. The Comprehensive Examination in Modern Greek is a foreign language achievement test that assesses student proficiency in listening, speaking, reading, and writing Modern Greek. For more information about this exam, go to www.goarch.org
The goal of this language program is to enhance the children's bond to their ancestry and culture through the Greek language. The children participate in the annual Greek Independence Day parade and perform in various cultural events during the school year. Parents are encourage to participate in the Parent Teacher Association which provides the support necessary for the successful operation of the Greek School program.
Curriculum : The Greek School uses the Papaloizos Greek School book series (Greek123.com). The curriculum and workbooks used are in accordance with the basic guidelines and regulations of the Greek Orthodox Archdiocese of North America. The curriculum builds reading, speaking and grammar skills, teaches the origins of Greek traditions and customs, and introduces historic sites and landmarks in Greece. Beginning in the Third Grade curriculum will be further enriched with the introduction of the following:
Third Grade: Mythology
Fourth Grade: Mythology – Trojan War
Fifth Grade: Ancient History
Sixth Grade: Byzantine History
Seventh Grade: Modern History
Eighth Grade: Comprehensive Examination in Modern Greek Preparation
Greek Dance Curriculum:
Grades 2 through 7 will receive 30 minutes of dance instruction twice a month.
Each grade will learn two dances during the course of the school year. They will also be taught the cultural aspects of the dance including its geographic origins. Children will perform various dances at the GLI PTA sponsored Glendi as well as the End of Year/Graduation Programs.
For more information call 516-944-3183 or contact:
gli@archangelmichaelchurch.org or gspta@archangelmichaelchurch.org.
ΤοΕλληνικό ΑπογευματινόΣχολείοείναι ο χώρος ,όπου τα παιδιάέρχονται να μάθουντηνΕλληνικήΓλώσσα προφορική και γραπτήτηνΕλληνοορθοδοξηχριστιανικήθρησκεία και Ελληνικό πολιτισμό μας.
Μαθαίνουνγια τουςΑρχαίους προγόνουςμας ,τα επιτεύγματα ,τα κατορθώματατους και ποσότυχεράείναι που προέρχονται από μια τέτοια γενιά πουέδωσετόσα πολλάστην ανθρωπότητα .
ΤοΣχολικόΠρογραμμα περιλαμβάνειτηδιδασκαλία τηςΕλληνικήςΓλώσσας ,ΑρχαίαΙστορία (Μυθολογία),Ιστορία τηςΕλλάδας,Θρησκευτικά και Ελληνικούςχορούς.
Σκοπός μας είναι να μη χαθεί η Ελληνική μας Γλώσσα και να συνεχίσει να υπάρχειη επαφήμετηΜητέρα Ελλάδα.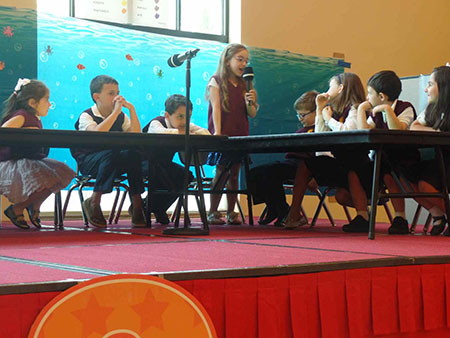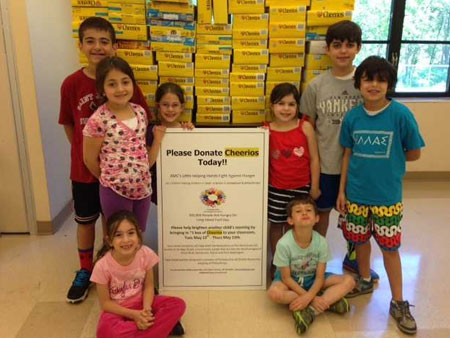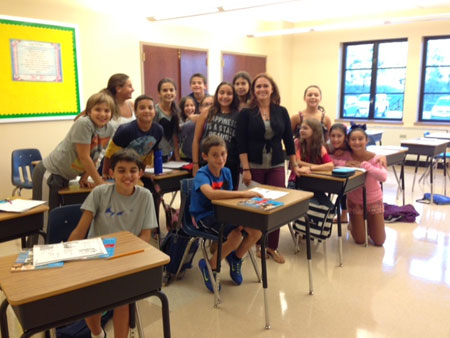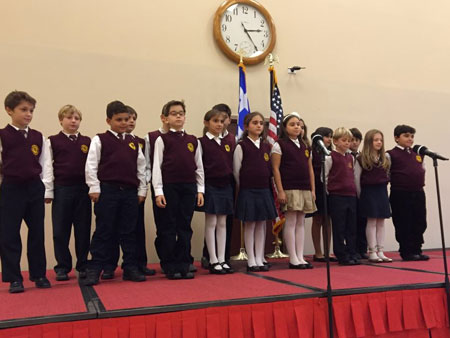 Meet Our Teachers
Greek School Photos
To see more of what's going on in the Greek School, you can find more photos by clicking here and scrolling down the list on the right side until you get to "Greek School."
Greek School PTA
We hope you will join us! To learn more about the Greek School PTA and download a copy of the family membership form, please click here.
Please consider volunteering with the Greek School PTA. You can download the volunteer application by clicking here.