Greek School
Register For the 2023-2024 School Year
Registration is only on paper this year. Completed forms must be sent to church office, along with full tuition payment. Read our registration letter here for details on how to register and what to expect. Click on the following links to download our Registration Form and our Family Form. Please fill out both and return them with payment to the church office.
Click here for this year's school calendar.
Adult and Teen Learning Options
Please click here to explore our Adult and Teen Greek classes.
Greek School Curriculum
The Archangel Michael Greek Language Institute provides comprehensive afternoon classes from Pre-K through the 8th Grade with preparation for the Comprehensive Examination in Modern Greek. The Comprehensive Examination in Modern Greek is a foreign language achievement test that assesses student proficiency in listening, speaking, reading, and writing Modern Greek. For more information about this exam, go to www.goarch.org
The goal of this language program is to enhance the children's bond to their ancestry and culture through the Greek language. The children participate in the annual Greek Independence Day parade and perform in various cultural events during the school year. Parents are encourage to participate in the Parent Teacher Association which provides the support necessary for the successful operation of the Greek School program.
Curriculum : The Greek School uses the Papaloizos Greek School book series (Greek123.com). The curriculum and workbooks used are in accordance with the basic guidelines and regulations of the Greek Orthodox Archdiocese of North America. The curriculum builds reading, speaking and grammar skills, teaches the origins of Greek traditions and customs, and introduces historic sites and landmarks in Greece. Beginning in the third grade, the curriculum will be further enriched with the introduction of the following:
Third Grade: Mythology
Fourth Grade: Mythology – Trojan War
Fifth Grade: Ancient History
Sixth Grade: Byzantine History
Seventh Grade: Modern History
Eighth Grade: Comprehensive Examination in Modern Greek Preparation
Greek Cultural Curriculum:
All the grades will receive instruction in Greek culture through various interactive activities in the Greek language that incorporate art, music, dance, and theatre. This cultural component of our curriculum will help students both develop their language skills and gain a deeper appreciation for our rich traditions, customs, arts, achievements.
Children will perform various songs and dances at the assemblies, GLI PTA sponsored Glendi as well as the End of Year/Graduation Programs.
For more information call 516-944-3183 or contact:
gli@archangelmichaelchurch.org or gspta@archangelmichaelchurch.org.
Το Ελληνικό Απογευματινό Σχολείο είναι ο χώρος, όπου τα παιδιά έρχονται να μάθουν την Ελληνική Γλώσσα προφορική και γραπτή, την Ελληνοορθόδοξη χριστιανική θρησκεία και Ελληνικό πολιτισμό μας.
Μαθαίνουν για τους Αρχαίους προγόνους μας, τα επιτεύγματα, τα κατορθώματά τους και πόσο τυχερά είναι που προέρχονται από μία τέτοια γενιά που έδωσετόσα πολλά στην ανθρωπότητα.
Το Σχολικό Πρόγραμμα περιλαμβάνει τη διδασκαλία της Ελληνικής Γλώσσας, Αρχαία Ιστορία (Μυθολογία), Ιστορία της Ελλάδας, Θρησκευτικά και Ελληνικούς χορούς.
Σκοπός μας είναι να μη χαθεί η Ελληνική μας Γλώσσα και να συνεχίσει να υπάρχειη επαφήμετη Μητέρα Ελλάδα.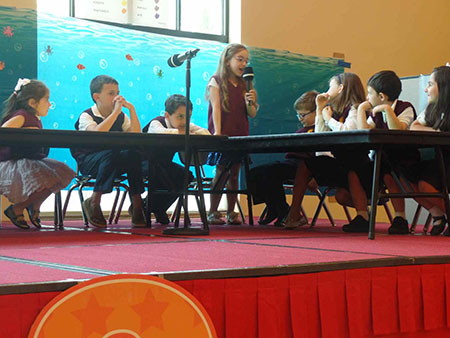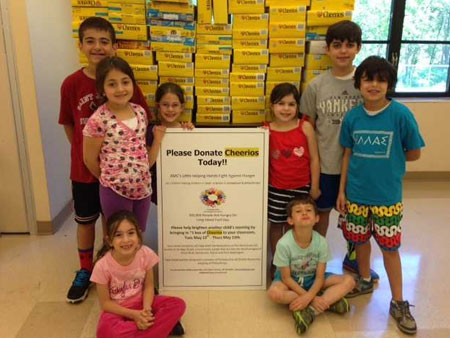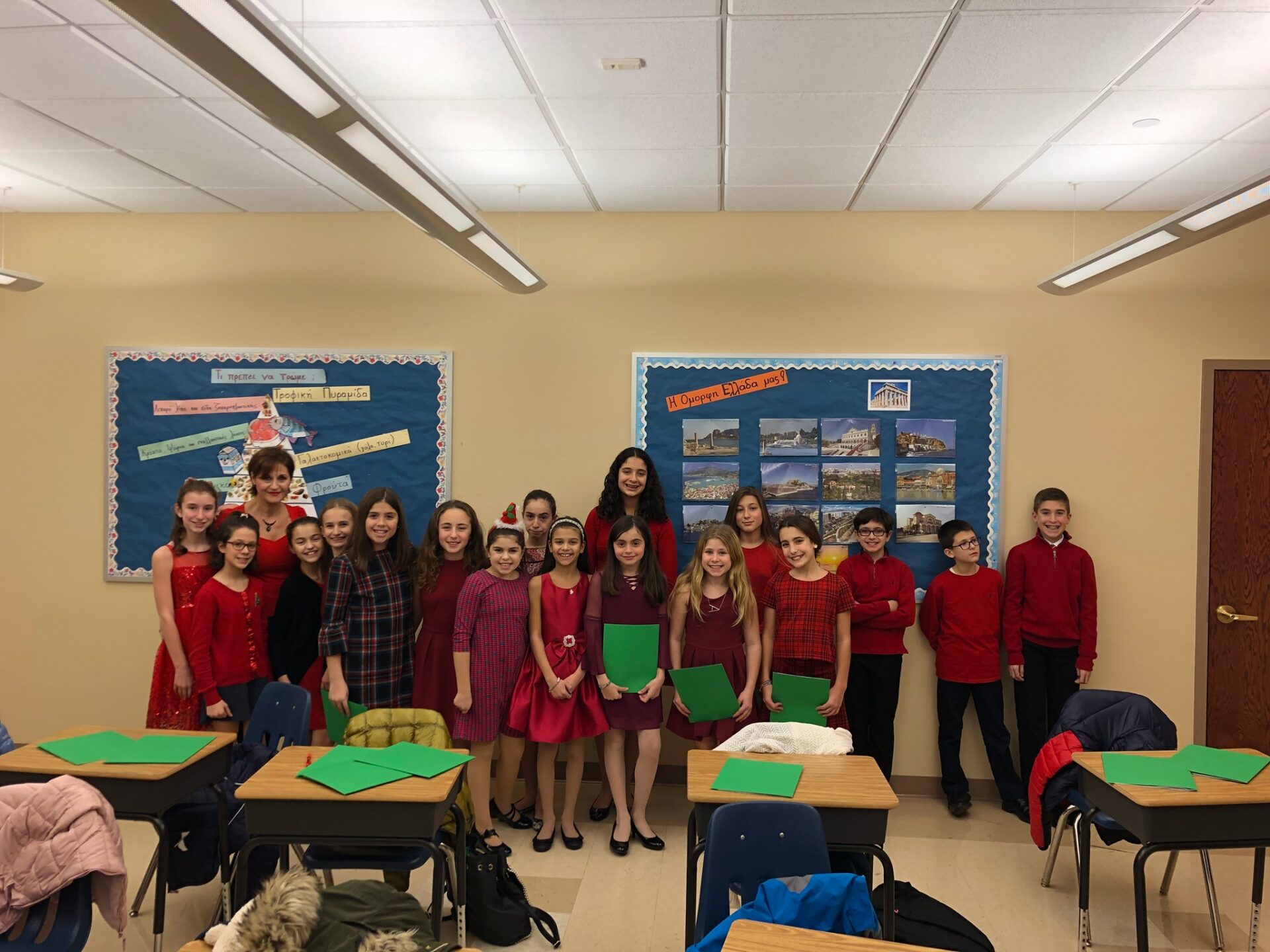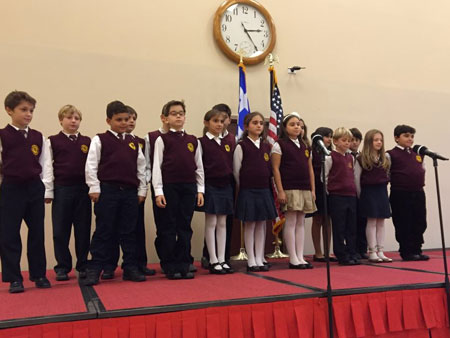 Check back soon for more!