AMC Annual Golf Outing
Save the Date
The Archangel Michael Church's 30th Annual Carl Watson Memorial Golf Outing: The Watsonian will take place on Thursday, June 8, 2023 at the exclusive Plandome Country Club.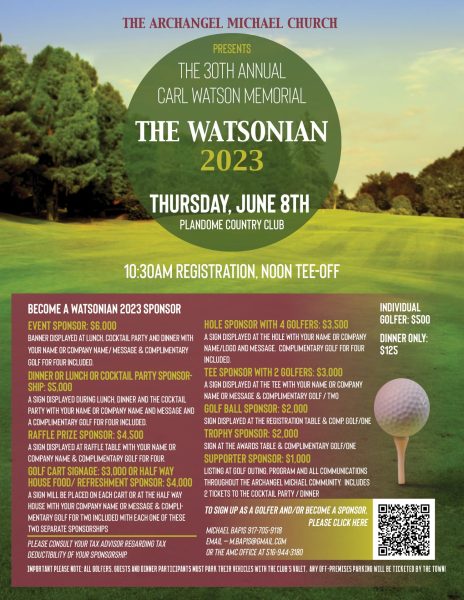 SCHEDULE OF THE DAY:
10:30AM Registration
12:00PM Meet for the Shotgun Start
For more info to become a sponsor or to play contact, Mario Harris – 516 238 8793 or contact the church office.
History of the Watsonian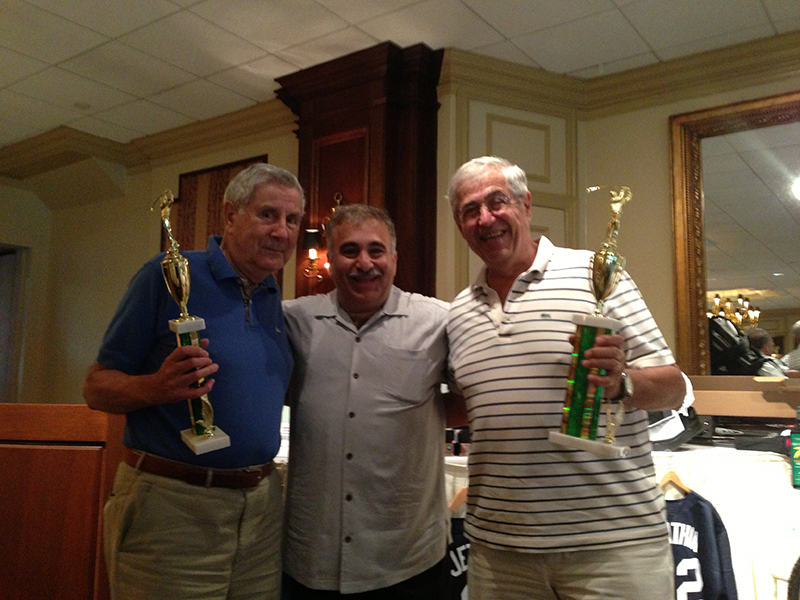 In 1993 the first Archangel Michael Golf outing was held at The Sheraton Wind Watch in Hauppauge, Long Island.
Cliff Katsimakis chaired the first event in which 35 golfers attended.
As time moved on the event grew and moved to other golf courses on Long Island, including Lido Beach Golf Course, Colonial Springs Golf Course, and Stonebridge Golf Course.
In 2001 the Golf Outing was re-named the "Watsonian" after Beloved parishioner, golf committee member and avid golfer Carl Watson.
From 2007 to 2011 the outing moved to the Towers Country Club. Attendance increased to 90 golfers and an additional 30 parishioners and guests attending the after golf dinner, raffle and awards presentation.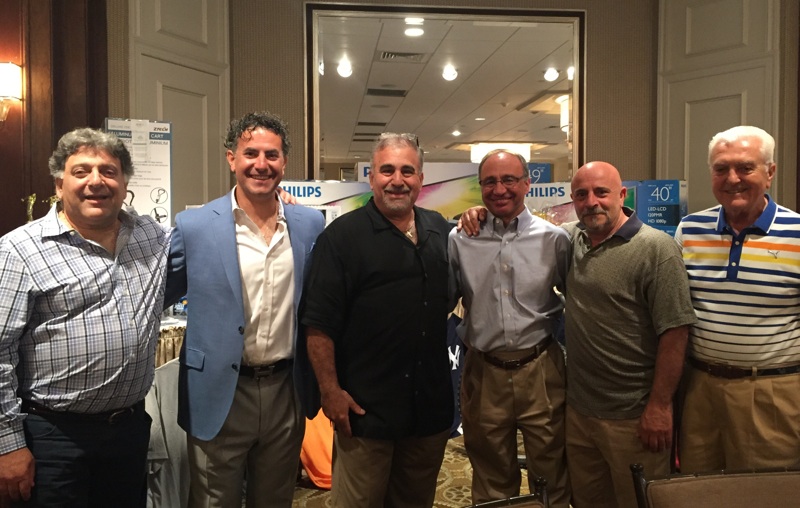 In 2012 the outing moved to the exclusive Plandome Country Club where the outing has seen it's greatest success.
130 golfers now attend this sellout event with an additional 50 parishioners and guests attending the after golf dinner. In the first year at Plandome Country Club the fund-raising event raised over $50,000.
The list of sponsors include very generous Parishioners as well as so many other Individuals, Merchants, Businesses and Friends of the Archangel Michael that help make this fund-raiser the longest continuous annual event that supports the church's operating budget.