History of our Church
The History of the Archangel Michael Church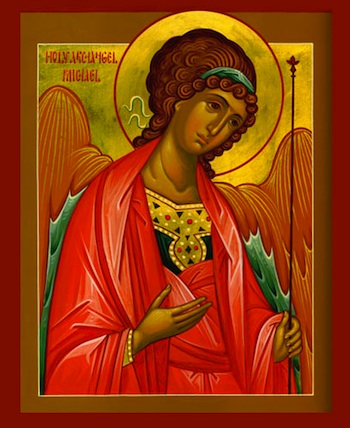 In 1980, a very small but determined group set out to establish a Greek Orthodox Church in the Town of North Hempstead. With a great deal of enthusiasm and contributions from the founding members, the Roslyn Heights Church at 108 Warner Avenue was purchased and the first Divine Liturgy was celebrated on February 15, 1981. On March 1, 1984, Fr. Dennis Strouzas was appointed as the third full time priest at the Archangel Michael Church and has been assisted by Fr. Nikolas Karloutsos since August 2012.
After more than twenty-five years, the Archangel Michael community had outgrown its original home. On August 6, 2004 plans for a new church were realized with the purchase of 100 Fairway Drive in Port Washington. On September 25, 2006, His Eminence Archbishop Demetrios broke ground for the church to be built. In the spring of 2007, construction began. The first Divine Liturgy at the new site was celebrated on October 4, 2009 in the Fellowship Hall, redesigned as our temporary sanctuary.
On December 22, 2012 we celebrated the Thyranixia ("Opening of the Doors") when his Eminence Archbishop Demetrios opened the doors to our sanctuary for the first time and offered a special blessing and service. The Archangel Michael Greek Orthodox Church opened its doors to its permanent spiritual home, ushering in a new era for the community, one with great opportunity and commitment from its parish, and boundless possibilities to spread our faith and love in the Lord.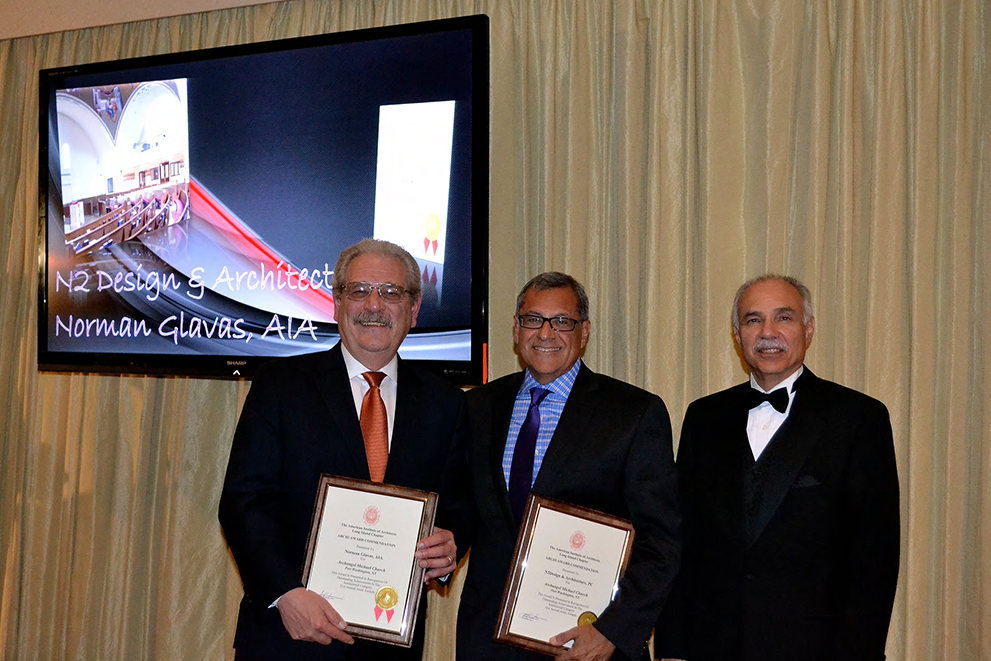 On April 25, 2015, the Archangel Michael Church was Consecrated and Dedicated to God, for eternal use as an Orthodox Christian House of Worship, by His Eminence Archbishop Demetrios.
Highlights in the History of the Archangel Michael Church
June, 1980—Organization meeting
February 15, 1981—Fr. P. Nicholas Papageorge celebrates the first divine liturgy
September, 1981—Greek Language Institute
December 20, 1981—Naming of the church
July 1, 1982—Fr. Christopher Metropoulos becomes the first full-time priest
March 1, 1984—Fr. Dennis Strouzas becomes third full-time priest
December 21, 1986—Dedication of Iconostasis
November 1990—10th Anniversary
2000—Fr. Jim Kordaris joins as second priest
February 2003—Fr. Sean Govostes becomes new second priest
August 6, 2004—Closing on the purchase of Port Washington property
September 9, 2006—Fr. Evan Evangelides assigned to AMC
September 25, 2006—Liturgy in honor of Groundbreaking celebrated at new property by His Emminence Archbishop Demetrios
August 2, 2009—Final Divine Liturgy at Roslyn Heights church is celebrated
August 6, 2009—Closing on the sale of Roslyn Heights property
October 4, 2009—First Divine Liturgy in Port Washington celebrated in Fellowship Hall/Temporary Church
June 2011—Fr. Evan is assigned to Church of Annunciation in Stamford, CT
August 1, 2012—Deacon Nikolas Karloutsos and Diakonissa Meghan are welcomed to AMC
December 22, 2012—Ordination of Fr. Nikolas Karloutsos to the Holy Priesthood
December 22, 2012—Thyranixia or "Opening of the Doors"
2013—Gymnasium completed
April 24-25, 2015—Consecration
June 26, 2016—Fr. Dennis Strouzas celebrates his final Sunday Divine Liturgy as Proistamenos of AMC
June 30, 2016—Fr. Dennis and Fr. Nikolas celebrate their final Divine Liturgy together on the Feast Day of the Holy Apostles. Fr. Nikolas is reassigned to the Church of the Assumption in Danbury, CT
June 30, 2016—Retirement of Fr. Dennis Strouzas
July 1, 2016—We welcome Fr. John Lardas, Presbytera Eleni and their family to AMC. Fr. John celebrates his first Divine Liturgy as AMC Proistamenos in the Chapel for the feast day of Ss. Cosmas and Damien
July 3, 2016—Fr. John Lardas celebrates his first Sunday Divine Liturgy at AMC
August, 2016—We welcome Deacon Joshua Pappasand Diakonissa Joanna to AMC. Deacon Joshua was ordained to the Holy Diaconate on August 7, 2016