Parish Council Elections
Parish Council Candidates 2022
Elections will be held on December 4th, 2022 after liturgy until 3:00pm
DEMETRIOS FRANGISKATOS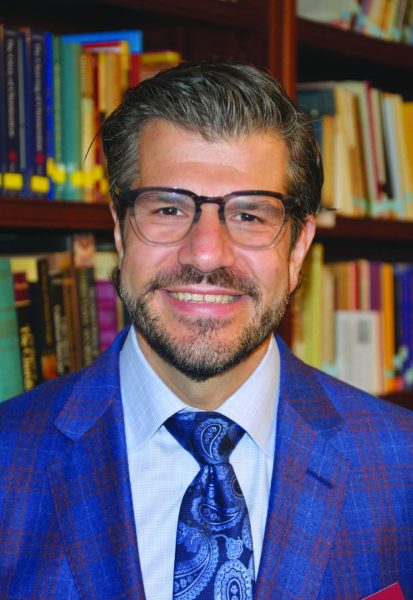 My name is Demetrios Frangiskatos, my wife is Marietta and I have two beautiful daughters Alexandra, and Anastasia. I am the assurance Managing Partner for the Northeast region of BDO USA one of the largest accounting firms in the world. I am also President of the St. John's University Tobin College of Business Alumni Association. In addition, I sit on the SJU Dean's Advisory Board as well as the Long Island Go Red for Women Executive Leadership Team. I also sit on the Bridge's Board, which is a not-for-profit that provides housing and various rehabilitative services to those with mental health issues. Within our community I have been a member of our Audit Committee for three years. Additionally, I have been the chair of the stewardship committee for the last three years. The last two years we have grown both active stewards and average contribution per family. I also coach both my daughters' basketball teams for several years and coached numerous teams for the Hope/Joy Olympics.
My family has been active in every aspect of the community, from Greek School to Sunday School to Hope/Joy/GOYA, weekly church services and wherever else needed. I am currently serving on the Parish Council, and it is my goal to continue to serve our Parish to keep it growing and get fiscally sound. My family and I thank you for your consideration.
JAMES P. GIANAKIS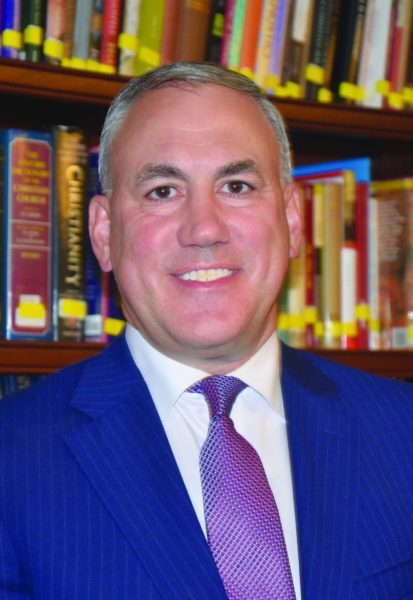 I moved to Manhasset four years ago with my wife Stefanie and two daughters, Lexi (11) and Mia (7). We were immediately welcomed into the Archangel Michael family, and for the past three years, I have been serving on the Parish Council. I am an attorney, specializing in issues of employment and business law, corporate governance, and regulatory compliance, with three decades of commitment, experience, and perspective in serving the church and its ministries, including 25 years on church parish councils. By appointment of the Archbishop, I served on the national Archdiocesan Council, as President of the Board of Trustees of the Archdiocesan Cathedral in New York City, and for 9 years, with 4 years as Chairman, on the Board of Directors of Orthodox Christian Fellowship, the official college ministry for all 12 Orthodox jurisdictions of the Assembly of Canonical Orthodox Bishops. I have also served on the boards of several not-for-profit organizations, developed and taught a course to young adults in leadership and ethics, and initiated a career mentoring program. Thank you for this opportunity to continue serving the Archangel Michael community.
JOSEPH ISAAKIDIS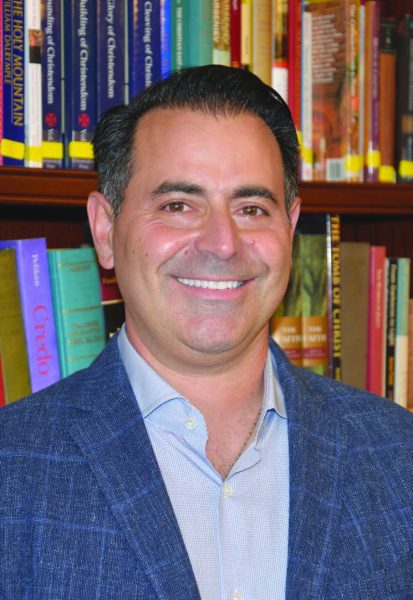 My name is Joseph Isaakidis. I am 48 years old and married to Maryann Isaakidis. Together we have a 15 year old boy, Joey, and a 12 year old daughter, Eleanna. We joined Archangel Michael Church when we moved to Manhasset in 2011-2012.
I am a pharmacist at Harpell Pharmacies, which I own with my brother George.
I currently serve on the Archangel Michael Parish Council and helped with:
The enabling of Live Streaming of Our Divine Liturgies and Services
Setting up the Point of Sale Registers for our festival
Our Website and Social Media Content
Organizing the AMC LION (Long Island Orthodox Network) Program and Events
Currently, a main focus for me on the Parish Council is leading the Technology Committee which is bringing our Mobile App to a reality for the community which will allow us to communicate and monitor our own profiles and all our giving. The app will also enable us to make donations for candles, baskets, events and stewardship. I look forward to continuing helping our Church grow and expand. Being a part of it is an honor.
BILL PAPAIN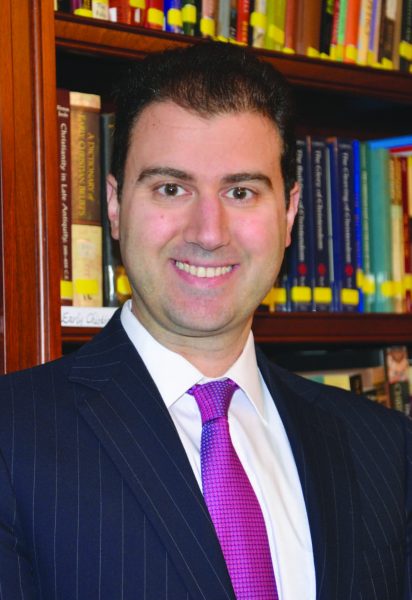 I have been a member of the Archangel Michael community for over 35 years. It is a blessing and an honor to be nominated to the Parish Council. Growing up at AMC, I served as an altar boy for nine years and as head altar boy. Throughout my childhood, I was also involved in many AMC youth ministries including Greek School, Sunday School, Joy/Hope, GOYA, the Oratorical Festival, and the Dance Troupe. Currently, I am serving on the Land Acquisition Committee to help AMC grow and expand its ministries. My wife, Valerie, and I have two sons, Nicholas and George, who are already active participants in the church. Valerie is currently involved in Sunday School, the Oratorical Festival, and Little Angels.
Professionally, I received a law degree from American University Washington College of Law in 2009. Since then, I have practiced as an attorney at Belluck & Fox, in Midtown Manhattan, specializing in helping victims of asbestos and personal injury. If elected as a member of the Parish Council, I will work to continue to grow and strengthen our beautiful community.
MICHAEL PSYLLOS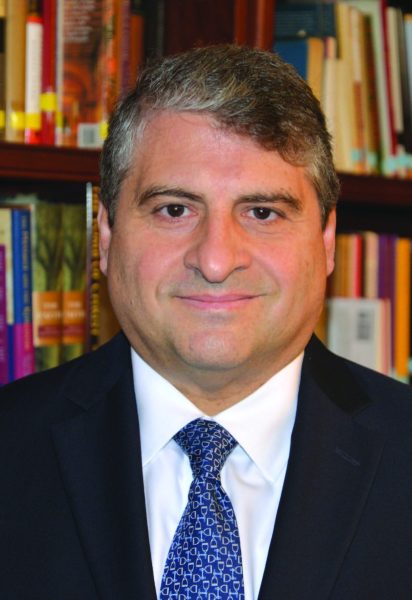 I have served on the Archangel Michael Church Executive Board for five years (including as President, 1st VP and 2nd VP), on the Parish Council for 9 years, and been a member of the Parish since 2003. I served on the Executive Committee for the Greek Festival on the Harbor in its inaugural year 2011, and then as Co-Chair from 2012 to 2019. I have also served on numerous AMC Boards and Committees including the Greek School Board, the Pre-School Board, the Youth Committee, Government and Community Relations Committee, IT Committee, the Land Acquisition Committee, the Mortgage Refinance Committee, and numerous fundraiser committees. I served on the Parish Council for St. Nicholas of Flushing, where I served as Treasurer, Festival Co-Chair and Executive Board Member. I am also a member of Archbishop Iakovos Leadership 100 Fund and an Archon of the Ecumenical Patriarchate. I am currently a member of Archdiocesan Council, and a past member of the Direct Archdiocesan District Council. I reside in Manhasset with my wife, Demi, and our two children. I am an Attorney and Accountant and currently serve as the President and CEO of Alma Bank. I have a BBA (Public Accounting), an MBA (Finance) and a JD (Law Degree).
CONSTANTINE (GUS) ROGDAKIS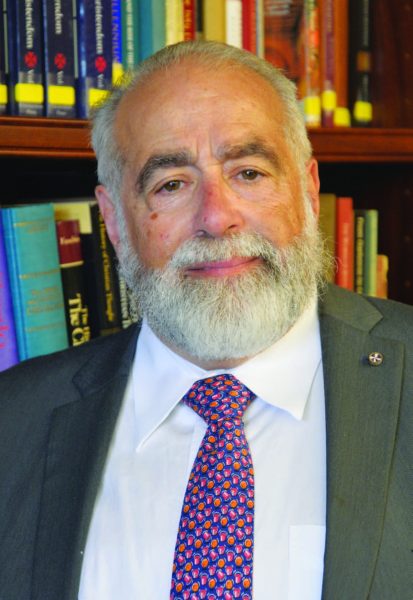 I have been a member of AMC for more than 30 years. My wife and I, and our three sons, joined as a young family and as the Parish grew so did our family participating in all aspects of parish life. My participation focused on service to the Parish and commitment to its growth. It includes serving on the Parish Council in various capacities as President, Vice President, Treasurer, Assistant Treasurer, Recording and Corresponding Secretary. I have been active in many parish organizations and projects, such as, The Greek School Board, Youth / Sports Committees, the 20th Anniversary Committee, By-Laws Committee, Pre-School Board, attended almost every Clergy-Laity conference (both reginal and national) representing our church, GOBL rep, organized Greek Independence Day Parades, and lastly the usher committee. I was a member of The St. Michael Home, an Archdiocesan institution for the elderly, for over 15 years, and currently one of three people overseeing the construction of the new home in Uniondale. I am a member of the Executive Committee of the GOBL Basketball League and the head of The Collection and Logistic Committee for the Patriarchal Liturgy at Madison Square Garden. In recognition for my service to our Parish and the Archdiocese, I was inducted into the Order of St. Andrew the Apostle as Archon of the Ecumenical Patriarchate.
JAMES SFIROUDIS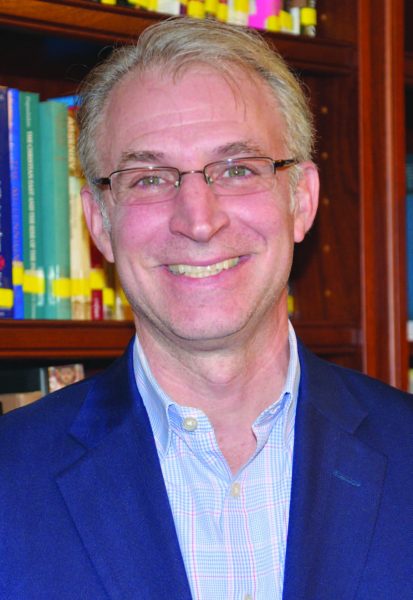 My wife Eleni and I joined the AMC community in 2002 at the church's original location on Warner Avenue and baptized our three children there over the ensuing five years. Our family contributed to the capital campaign for the new church site on Fairway Drive and the construction of the new gymnasium as well as being active participants in the establishment of the church "festival on the harbor" in 2011. I was elected to the Parish Council in January 2013 and served a term of six years. During five of those six years, I was a member of the Executive Board as Treasurer. Eleni and I also sponsored/led the AMC "Cigar Night" fundraising event in 2016, raising approximately $10,000 for AMC. I also served as an assistant coach for one of the AMC Basketball teams.
Our children have been active in several church programs and ministries including Hope/Joy, Goya, Sunday School, Athletics, Dance Troupe, Youth Choir and serving on the Altar. We recently moved back to NY after spending the past three years living in London. I received a BS in Accounting and an MBA in Finance from St. John's University in New York and am currently an Equity Portfolio Manager for The Olayan Group.
NICK TAGIOS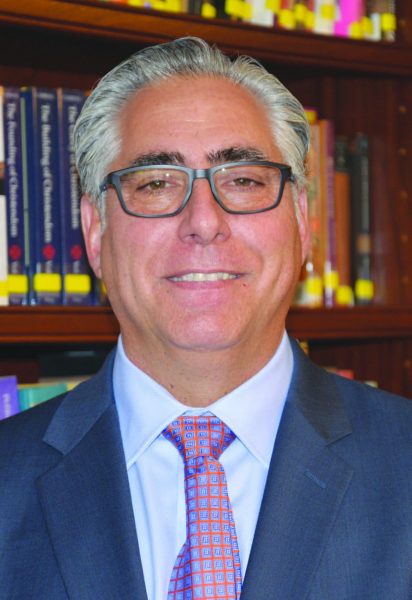 I am 57 years old and married to my wife Elizabeth for 24 years. We have been a part of the Archangel Michael Community since the Warner Avenue days starting in 1999. Together we reside in East Williston with our 4 sons. All have attended the Archangel Michael Preschool and are active children in the ministries of our church.
Growing up in Jackson Heights / Astoria, I began working weekends and days off from school at the age of 12 alongside my father Peter, learning the trade of tile and stone. I am proud to have built JNP Contracting jointly with my Father and brothers to the business it is today. I use my expertise to do repairs around the church and help build the site for our festival.
Here at the Archangel Michael Church, I volunteer to chaperone GOYA trips and for the past 2 years I have been the boys' volleyball coach. It brings me great joy to continue the legacy of my friend, the late Harry Lascarides. Harry has inspired me to be even more involved in the life of our church. AMC is a special place for myself and my family. Having this circle of Faith, Love and Community for our children to thrive is such a blessing.
CHRIS TRIANTAFILLOU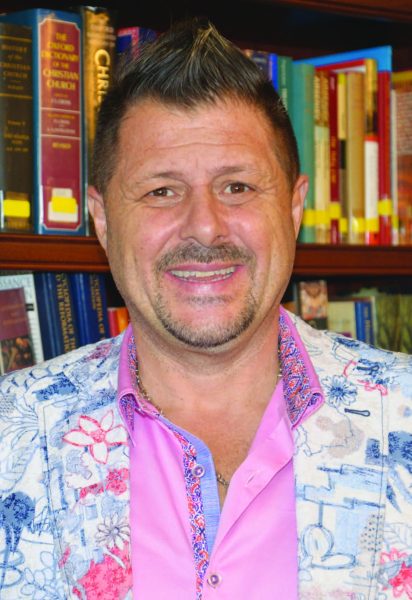 My family and I have been members of AMC since 2000 and volunteers of the AMC festival on the Harbor, helping with running the Bar on the Bay station. I am passionate about getting our Greek Orthodox youth involved during the festival. I am known for my enthusiasm and colorful personality. In my years involved with GOYA I make it a priority to ensure that all Goyans are respectful to one another.
I am CEO of my Company Triza Electrical, headquartered in Astoria. I have been married to my wife Anna for 21 years, and we both are grateful for the opportunities AMC has afforded our children. Constantino served as Goya president last year and Paris is currently a vice president. All three boys are graduates of AMC Greek school and they continue to strive in the Alter, GOYA and the Greek dance troupe. My purpose for running as a Parish council member is to lead by example the church's vision of providing a loving, caring and welcoming environment where all belong and grow in the faith through worship, service, witness and fellowship. Generations of parishioners built the foundation of AMC thru their commitment to God, Orthodoxy and community. I want to continue their legacy and build upon this for my children and future generations of parishioners to come.
ATHANASIOS (TOM) TSIPLAKOS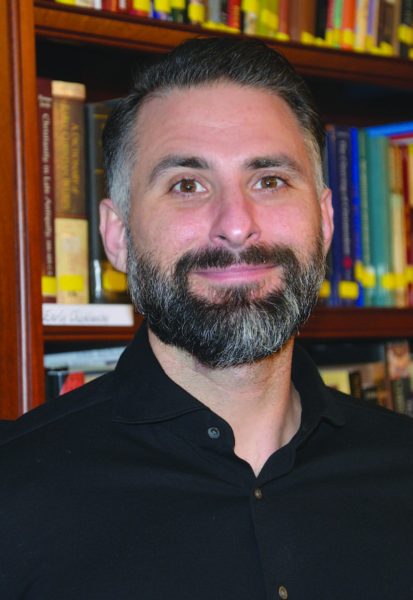 I have been a member of Archangel Michael Church since 2017 when I moved to Roslyn with my family. I had been a member of Holy Cross Whitestone. I am turning 40 this month on the 28th .
My wife Elena and I have been married for 13 years and have 3 children (Prokopios 12, Ariana 8, and Stamatia 4). My children are involved in the community through Greek School, Greek Dance, basketball, and nursery school. I am a member of the coaching volunteers as well. My schooling consisted of Cardozo high school and later from Hunter College with a BA in Psychology.
I am an entrepreneur and Co-Founded and own For Five Coffee Roasters, a specialty coffee roasting supply company that distributes to 3000 locations nationwide along with operating 30 cafes in major cities throughout the country. My company donates annually to the church for the festival along with other events throughout the year.
I love this community and am looking forward to continuing to contribute for a very long time.