AMC Annual 5K
12th Annual 5K Run/Walk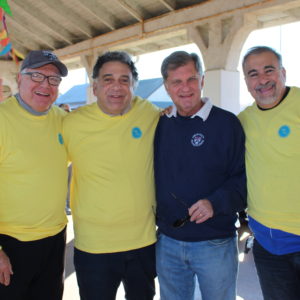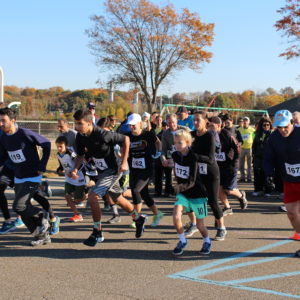 We are pleased to announce that the 12th Annual Archangel Michael Tom Zangas Memorial Lung Cancer Foundation 5K Walk/Run will take place at North Hempstead Beach Park on Shore Road, in Port Washington, NY on Saturday October 26th, with registration starting at 8:30am, and the race starting around 9:30am (rain date is Saturday, November 2nd). Official timing and finish line photos will be provided by Elite Feats, so please visit Elitefeats.com after the race and provide your name, age, gender, email or text number for your photo finish picture.

About The Tom Zangas Lung Cancer Foundation

Tom Zangas, a non-smoker, lost his heroic two year battle with lung cancer succumbing to the disease on March 10, 2011. He was born to a loving family in New York City in 1970 Tom led a happy & wholesome childhood, serving as both an Altar Boy (St. Nicholas Greek Orthodox Church of Flushing) and Boy Scout.
Tom received his Summa Cum Laude B.A. at Hofstra University, graduating Phi Beta Kappa. He received his Master of Social Work at New York University in addition to Master of Arts in Clinical Psychology at Gallaudet University. He ultimately achieved his Ph.D. in Clinical Psychology at Gallaudet University in Washington DC, specializing in working with the deaf community.
Tom managed to incorporate his fluency in both American Sign Language and Spanish into his profession. He worked as a School Psychologist at St. Joseph's School for the Deaf as well as PS 47 ASL & English Lower School in New York City. He also worked part time as a Therapist at the Village Care Treatment Center, primarily counseling Spanish speaking patients. Tom also partnered with two colleagues offering psychological assessment and clinical therapy services through their private practice in Midtown New York.
Tom led a very full and active life. He participated in many triathlons & bike-a-thons and also ran several marathons, including NYC, San Diego, Pittsburgh, Disney World, Los Angeles, Chicago and Philadelphia.
Tom was a very accomplished and charitable individual. He often donated generously to charities and victims of natural disasters. He especially was able to donate services based on his knowledge of ASL. He volunteered to offer sign language interpretation during Patriarch Bartholomew's Madison Square Garden visit in 1997. In addition, he offered sign language interpretation services at the Cathedral of the Holy Trinity Church on multiple occasions during their Disability Outreach Sunday events.
Tom will always be remembered for his loving, warm, compassionate and generous personality. In order to continue Tom's good works, The Tom Zangas Lung Cancer Foundation was created to make a difference in the fight against lung cancer. The funds raised by the Foundation will be dedicated towards charitable organizations to increase awareness, prevention and research.
Thank you for supporting the 5th Annual 5K!
Last Year's 5K Run/Walk